Hello guys!
Could I please ask you to help me with OSLC adapter implementation? It seems that the issue isn't difficult but I can not solve it, honestly.
I have an implementation of OSLC adapter v5.1.1.Final. The most of the code was generated with Eclipse Lyo Designer. It includes Authentication element and Oath Web app is embedded into the deployed WAR archive.
The solution works fine if baseUri contains localhost. But I need to use it in another domain in a closed customer's network. When I try to change localhost to another name (registered in hosts file in my local development environment), I get "Request denied due to possible CSRF attack" message when it tries to request access token with POST request to "…/oauth/login".
Trying to solve the problem, I found a solution from Andrew (I believe):
It was a bit redeveloped but nevertheless it adds the respective headers in a filter and sends the data back into filters chain.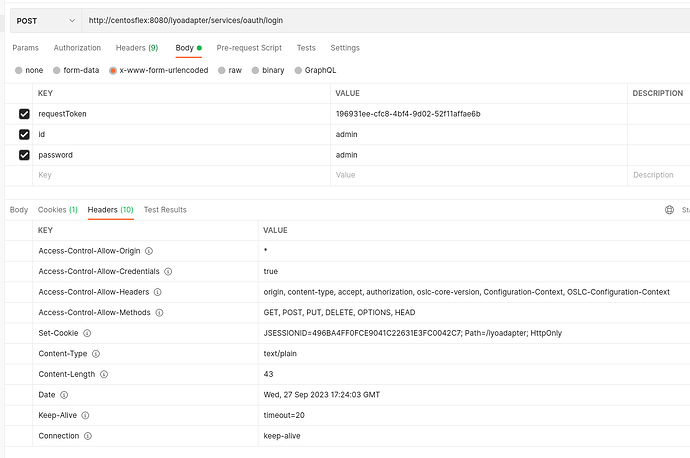 But the problem stays!
Could please somebody say me what I'm missing?
Thank you very much in advance!