Want get both Title and URIO of referenced Service Provider Catalogs.
As per current implementation of lyo's ServiceProviderCatalog.getReferencedServiceProviderCatalogs() it returns the URI[], I am interested in URI and title both here.
I can get the title by invoking the another request but it is expensive operation and causes a performance delay and since title is already available in response wish to use same.
Please find below the response -


Tried extending the ServiceProviderCatalog as follows to return the List instead of URI[] -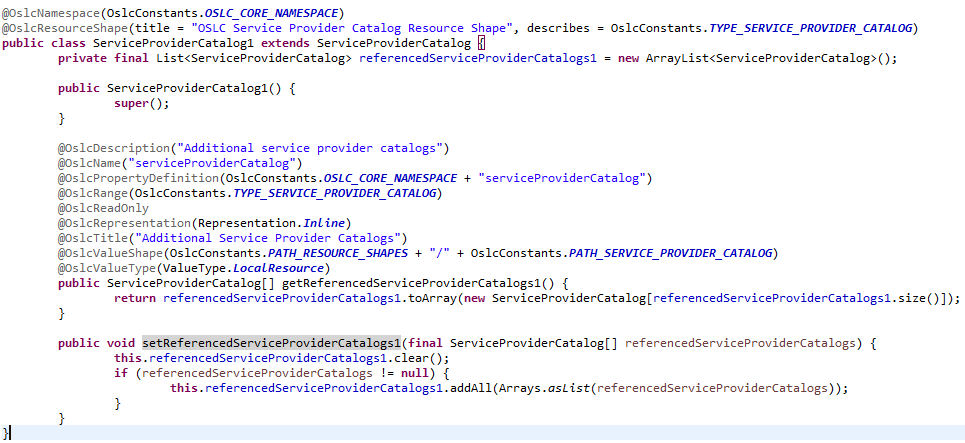 But ServiceProviderCatalog1.setReferencedServiceProviderCatalogs1() isn't getting called, instead the ServiceProviderCatalog.setReferencedServiceProviderCatalogs() gets called and hence i am unable to get the ServiceProviderCatalog[].
If I follow approach of cloaning ServiceProviderCatalog and having setReferencedServiceProviderCatalogs1() there works perfect.